A personal perspective: A barrister in isolation by Russell Harris QC
Landmark's Russell Harris QC shares his personal perspective of self isolation.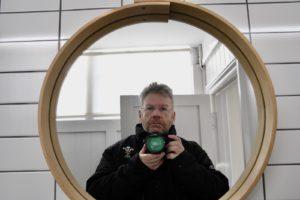 Nobody else to photograph!
Living in "isolation" in west London in these exceptional times is a strange experience. It's quiet most of the time. There are no aeroplanes. The noises which disturb are those of the ambulances now rushing along the Great West Road to the Hammersmith Hospital or those of the boy-racers making the most of the same empty road in their pathetic, fast cars.
I'm living apart from the family in a cottage in the garden. I'm lucky we have it. I know that. "I love that "Cottage in the Garden"" my mother used to say, with irony, on her visits. "When your father and I bought our first house in Pontlottyn (a mining village in the valleys), it didn't even have a toilet in the garden, much-less…. a cottage…"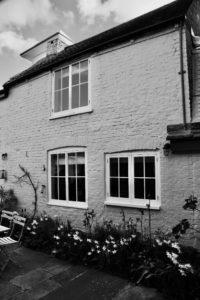 Cottage: it housed the Manser Practice for years.
And, then she came to live with us because she had to. And last year, she died of cancer in the cottage she loved, far from her home and her community. Moving into the same place and sleeping now in "her" room so I might reduce the risk of infection has not been without its difficult moments.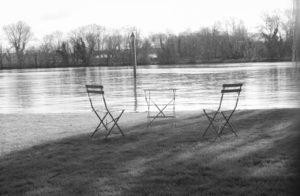 The view isn't bad.
But there are upsides. The cottage contains all of the books deemed surplus to the modern circumstances of two successful "commercial" lawyers in London. So it was my books that were inevitably banished and which now as a result surround me again. The majestic and sweeping three volumes of Lezcek Kowlakowski's Main Currents of Marxism are here. My battered and long-thought-lost biography of Aneurin Bevan signed, dated and presented to me by Mr Foot on my 18th birthday is not lost after all! (Everybody, especially in pandemic Britain should read this book, to understand the passion with which the glorious NHS we are relying on today, was created.)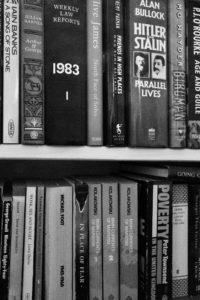 And there's excellent wi-fi in the cottage. That means that I can work here. And work has been my absolute salvation. When I am working I cannot watch the news or endlessly pore over almost-fake stories on the internet.
So, what work is there?. Well lots thankfully. There is the very exciting "Tulip" inquiry programmed for June and to be heard in the Gherkin.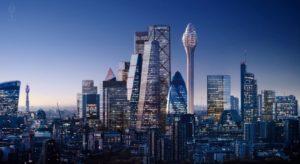 The Tulip by Forster and Partners
The method and date of its determination now needs to be considered carefully. But the evidence must be prepared nonetheless and is taking much time. I have been so fortunate in my career to work with most of the world's best architects on some of London's most iconic buildings. Great architects are creatures apart. They think and create in a way which lawyers can only dream of. Spending time with them is my greatest professional pleasure and will always provide me with my most enduring "planning" memories. Working again with Foster and Partners at the site of the Gherkin which is where tall building work began for me (in a very small way) is a great pleasure and honour. It is keeping me on my toes!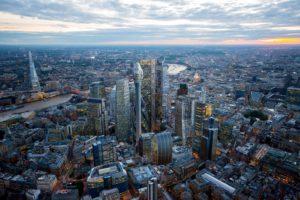 The City 2025 as imagined by Hayes Davidson (with permission)
There is also an echo of 2008 in the air. Sites which have sat in the "too difficult" box in times of plenty are now being looked at with new care. Knots which were too tight to untie are being loosened with the luxury of time and extra thought. So, there have already been many, "what about this?" and "would this work then?" consultations. These types of "cons" led to an explosion of work as the last recession ended. This time, with the constraint on delivery being, well, uniquely non-structural, and with credit being freely available when the crises ends, I predict that many more difficult sites will find their way to pre-application. The shrewd developers are not wasting their time waiting for things to get better, but are preparing now for when it does. We will need such economic activity to be as ready as it can be if we are to recover quickly.
The eponymous "Garden" is coming alive. I persuaded Tom Stuart Smith (following a boozy supper after an inquiry) to design it. And, what a good move that has proved! The garden is a source of incredible comfort, calm and hope. I am inflicting photos of it upon anyone who is interested and upon many who are not!!!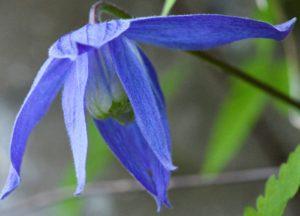 Alpine Clematis
Two and a half weeks of isolation is not very long. But although busy, I miss my live cons, I miss Wales (and the thought that I might not be there for months) I miss Bill and the clerks' room. Most of all I miss my family (even though they are so close). And as I write, the third of my children is just exhibiting mild symptoms which might mean I shall be here a while longer!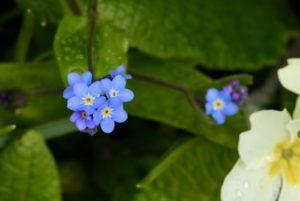 Spring in Chiswick
But my concerns are as nothing compared to those of the people who are fighting this virus as individuals, families and health workers.
Please support them. Please stay safe.
Russell Harris QC